MCF Intersection
A regular snapshot of the trends, news and research in the world of philanthropy — and its impact on business.
Connect
The on-demand economy, independent workers, the gig economy. There are many ways to describe it, but they all point towards a shift in the way people work in the current economic landscape.
According to McKinsey, approximately 25 percent of workers work independently in some way. There are four segments to this workforce: 70 percent are free agents and casual workers—they are independent by choice. Thirty percent do so reluctantly or because they are financially strapped—they are forced to work this way because for the moment they don't have other options.
As the rise of independent workers becomes more prominent, there are tremendous implications. This trend impacts the way employees work, and employers have to shift their styles to adapt. Diane Mulcahy, a former venture capitalist, has written a book that explores the changes titled The Gig Economy.
Mulcahy has a personal reason for writing the book. "Right out of college I joined a consulting firm," she says. "I remember being an analyst and someone telling me that the way to progress in my career was to look up and decide which jobs above mine I wanted. As I looked up and around I realized I didn't want any of those jobs."
Mulcahy tried to figure out what was missing. When she moved to other jobs, she found things that were interesting and challenging. She had a lot of autonomy and she got to travel. She learned a lot. But something still wasn't quite right.
"At some point I realized that I simply wanted a career where I did a lot of things," she says. "I don't want to come to an office every day. I didn't want to be tied to one employer. As an investor, diversification made sense to me, and I wanted to be diversified. Then I read an article, and it used the term "the gig economy," and I got goosebumps. Finally I realized that was the name of the thing I had been thinking about. I got the syllabus for a course at Babson done a week later."
Mulcahy's course at Babson, called The Gig Economy, started as an examination of the economic trend of the independent workforce. Soon enough, however, students began to want more practical ideas—how could they enter into "portfolio careers" of their own? So she wrote the book to further satisfy that need.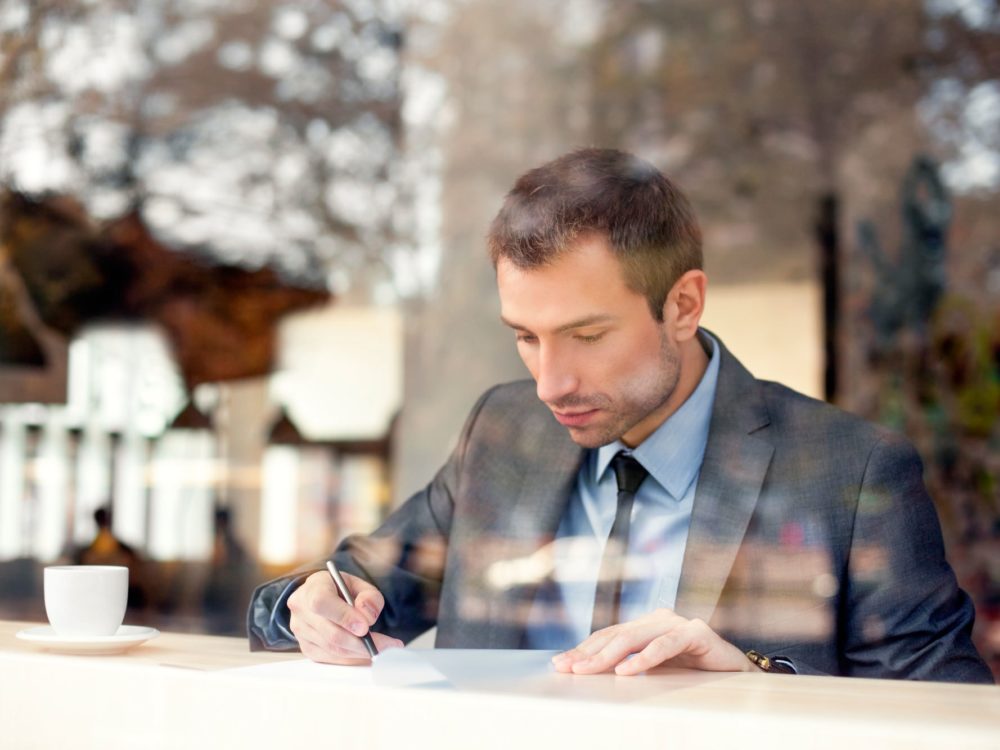 MCF Intersection
A regular snapshot of the trends, news and research in the world of philanthropy — and its impact on business.
Connect
Mulcahy defines a "gig worker" as anyone who is not a full-time employee in a full-time job. This can include consultants, contractors, freelancers, part-time workers and temporary workers. "It's not just Uber drivers," she says.
She adds that there is a myth that the gig economy is just for millennials. It's not, she says. It spans people of every age group. The vast majority of those in the gig economy work this way by choice; it's a positive experience of their own choosing.
Mulcahy identifies three elements that differentiate people who are successful in the gig economy: They have shifted from a mindset of being provided for by employers to a mindset of providing for themselves. They've defined a very clear sense of what success looks like for them. And they have skills and experience that are valued in the marketplace.
This significant economic trend is not just changing the way employees work. It's also disrupting employers. "The gig economy has changed the war for talent," Mulcahy says. "Companies are not losing talent to competitors; they are losing talent to the gig economy. I had an inbound call from the CEO of a large trucking company who said, 'We are not losing our drivers to our competition. We are losing our drivers to Uber. They can work whenever they want; they don't have to travel.'"
MCF Intersection
A regular snapshot of the trends, news and research in the world of philanthropy — and its impact on business.
Connect
Employers who succeed in this new way of working rethink how work is structured. Rather than roles and job descriptions they organize work into projects and assignments. "Some traditional employers are leading the way," Mulcahy says. "One company I know has quickly adapted to this way of working. It has created an internal talent exchange that employees and contractors can use to bid for the jobs listed on it. It is integrating independent workers with its own traditional employees."
Companies that integrate this new way of working have a good knowledge management infrastructure. They have a culture and a process for making sure that a team that completes a project puts all the materials into a central place so the learning can be captured and reused. They also have a process and a strategy for how managers bring in independents: a standard contract, a process for security, an easy way to get them set up and paid.
Employers that are ignoring this trend are simply continuing the traditional ways of sourcing talent, setting up jobs and evaluating work. They don't have a strategy for bringing in independent workers, they maintain a notion of full-time work in an office. "They would rather have unfilled positions than think about how to expand their workforce," Mulcahy says.
MCF Intersection
A regular snapshot of the trends, news and research in the world of philanthropy — and its impact on business.
Connect
For companies that want to take a step into the world of the gig economy, Mulcahy recommends that they get their managers to think through the clear results or deliverables they expect from a certain piece of work. She also suggests they start with looking at the jobs that are persistently hard to fill. Break down those jobs into projects and see if they can find someone to fill just one piece as a contractor or part-time worker. "Every company has some positions that remain unfilled for a long time," she says. "Those are the low hanging fruit for them to experiment with."
Leading and managing within the gig economy is a challenging transition. The old model of leadership is to manage by time and place. Everyone is in the same office; there is a routine and cadence to the way the work gets done. Traditional systems of jobs, teams and performance evaluation are in place.
"When you manage independent workers, you have to scope work differently and more precisely," Mulcahy says. "You have to communicate differently because people are not necessarily in front of you, and they may not be full-time on your project. You can't rely on time and place; you have to rely on results. That sounds good, but the reality of that makes people uncomfortable. It's a big change for frontline managers."
Executives tend to get this and like the focus on results and the need for more clarity, Mulcahy says. However senior leaders need to coach and encourage their managers to adapt to this change. They have to get much better at scoping the work, clarifying results and finding the right person. "I wrote the book primarily because I felt like I wanted to get the ideas out to a broader audience," Mulcahy says. "I wanted to put out a blueprint for people who wanted to make the transition to working independently and to empower employers who wanted to embrace this trend. This is a viable and sustainable way to work, and it's not going away."